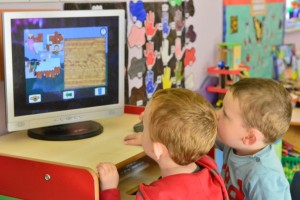 Barnowls Nursery follows the Early Years Foundation Stage which is divided into seven areas of learning.
Personal, Social and Emotional
Communication and Language
Physical Development
Mathematics
Literacy
Understanding the World
Expressive Art and Design
The EYFS supports every child's knowledge, skills and understanding.
Every child at Barnowls Nursery is supported by a key worker who encourages all areas of a child's development by planning activities based around individual needs and interests.
Key workers observe the children at Barnowls Nursery on a regular basis to record their progress and liaise with parents about their child's development. Between the ages of two and three years old, key workers review each child's development and discuss this with parents.
Every child at Barnowls Nursey is supported and included.